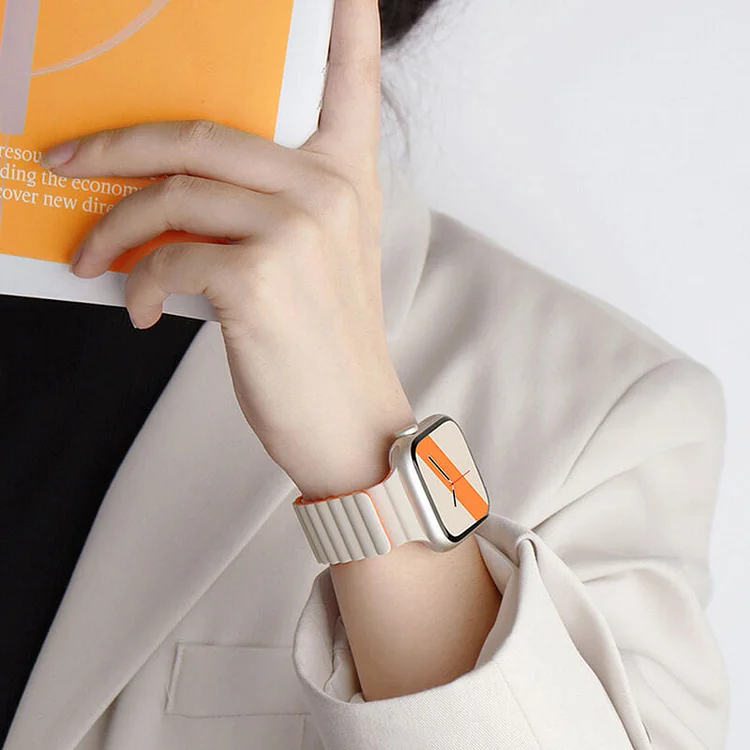 Features
Easy to wear
This product uses a magnetic attraction buckle. You can easily pull it on your wrist, adjust it to the appropriate position and release it, and the watch belt will automatically attach together. It is very convenient to wear, and can be adjusted loose or tight at will.
Color matching
This watch band adopts a color-blocking design. The collision between colors can present a strong visual impact!
Good toughness, lasting as new
This product is made of high-quality silicone. Even if it is pulled back and forth, it can easily rebound without deformation. More importantly, it can last as new!
Wave pattern watch band
This product is designed with wavy pattern, and each section is designed with the radian that best fits the wrist of the human body, which makes the air permeability between the strap and the skin better, and the wearer feels more comfortable!
Specification
Size: 38/40/41mm 42/44/45/49mm
Color: green, blue, pink, black, black with orange, grey with orange, grey with wine red, white with black, white with blue, beige with orange, beige, black with yellow