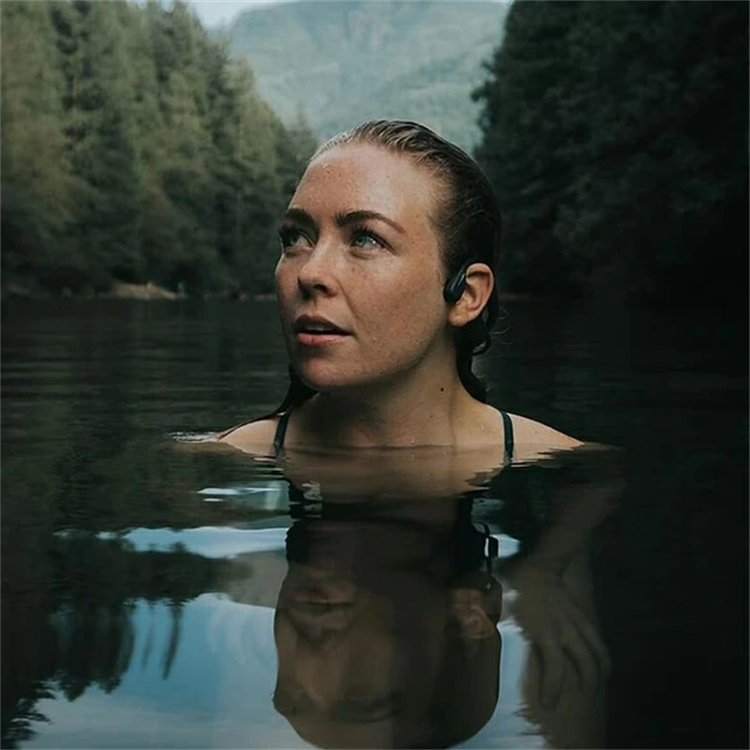 Wenn Sie mit dem Produkt unzufrieden sind, können Sie es innerhalb von 30 Tagen ohne Angabe von Gründen zurückgeben.
Versand>>Weltweiter Express-Versand verfügbar
Zahlungen über PayPal® und Kreditkarte
SSL-Zertifikate für 100 % Sicherheit
93,76% der Kunden empfehlen dieses Produkt.
Wir haben US/UK/AU Lager. Wir werden aus dem nächstgelegenen Lager versenden.
100% Zufriedenheit bei jeder Bestellung garantiert


🎁This week's special event: randomly select 20 lucky customers and get double-order products.
 

We will send you an email, please remember to check, thanks for your support. Good luck!  🎉99.2% of customers choose to buy 2 or more , Enjoy buy 2 60% OFF! 


 

Have you ever had earphones that don't fit or fall out? Or have a headset that gets dirty from being inside your ear? Or did you know that conventional earphones can cause long-term hearing damage to your eardrums and you wouldn't even know it?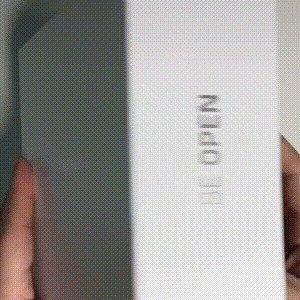 Features:
Bone Conduction Technology: Now enjoy hours of music without damaging your earbuds. It features bone conduction technology that creates vibrations to transmit sound through the bones of your face (jawbones and cheekbones) directly to the inner ear. The wrap-around-design makes it extremely lightweight, flexible and provides custom and secure fit.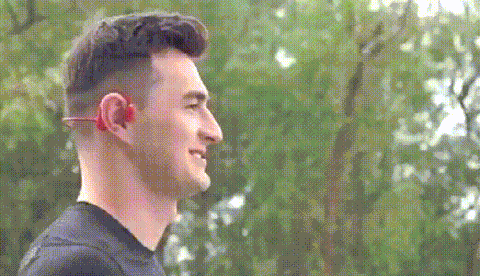 Work with Glasses: Easy to wear when you are wearing glasses.Getting high-quality wireless headphones with great sound and a built-in microphone is a dream come true for any person who wears eyeglasses.Now,This make it!
Unmatched Comfort and Stability: The ergonomic design provides ultimate comfort and makes sure that it stays put, no matter what. Whether you are doing an intense workout, hiking, running, climbing, skating, driving or more and USB powered which makes it perfect for every situation.
Bluetooth 5.0 Connection: Enjoy the hands-free experience. With up to 10m of range, you will never have to reach your device again and again. It effortlessly connects with smartphones, tablets and other Bluetooth enabled devices in no time.

Crystal Clear Calls: Never let any disturbance come into your way again. With advanced noise reduction microphone, it optimizes your call and reduces the background noise.
Sweatproof Design: Now pep up your workout with crip and powerful sound that your traditional headphones can't match. These bone conduction headphones are sweat resistant and stay securely in place throughout your workout and exercise session.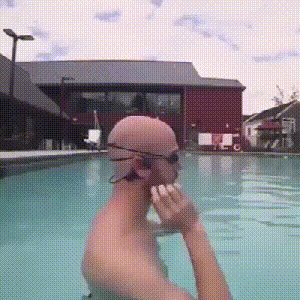 Easy to Control: One button control, you can easily adjust volume, change tracks and easily switch between calls and music.
Hearing Aids Supports:The hearing aids headphones are suitable for the elderly or hearing impaired to watch TV, make phone call and communicate, but poor effective for aging ear nerve; Please make sure you can hear the sound of your teeth and teeth colliding
A Battery That Just Keeps Going: With over 7-8 hours of playtime and 15 days of standby time, enjoy hours of music, calls, movies, and videos throughout the day.
Unlike traditional headphones, they will block your surrounding sound more or less, so you may expose in danger while you're running or cycling. Bone conduction headphones work by vibrations, sound transmits via cheekbone to your cochleas, which avoids hearing impairment compared to ordinary earphones.
Bone Conduction Headphones are lightweight and they will never fall out no matter what kind of strenuous exercise, enable you to do sports freely. 
Specifications:
Package Includes:
1 x Bone Conduction Headphones
CUSTOMER QUESTIONS & ANSWERS
Question:Can you pair multiple devices simultaneously?
Answer:Yes you can. Currently have mine paired with three different devices. You will have to re-discover which device you wish to use if all of your paired devices are on and within Bluetooth range.
By Brandy Dickens on Mar 2, 2023
Question:Can you skip tracks while listening to music via headset?
Answer
:Yes, by tapping on the capacitive side.
By Soheli Akter Hira on January 20, 2023
Question:I've got a big head, and I usually have issues with wrap around style headphones. How long are these?
Answer:Not so much your head but your neck. These will loop your ear and ride on the nape of your neck.
By CoyoteS550  on Mar 6, 2023
Question:Can this product be used with iPhone?
Answer:Definitely. I use mine with an iPhone 8+. It's super comfortable, probably the most comfortable headphones I've ever used. I listen to audiobooks for hours every day and these are great.
By D Anthony on Feb 28, 2023
Question:How well do these fit with glasses?
Answer:They still fit really well and I have flat ears. I gave an extra pair to my sister. She wears them with sunglasses too.
By Lewa on Mar 17, 2023
?Our Kindness in Action?
We will donate 10% of the profit to Save the Children for every order.
Since 1932, Save the Children has been on the ground providing support to the most isolated and underserved children in rural America.
Our original intention
Provide interesting, fashionable and high-quality products in the world. We will do our best to provide customers with excellent customer service support, because we attach great importance to absolutely zero-risk customer satisfaction.